BRUSKERS GUITAR DUO
Since 2003 these things happened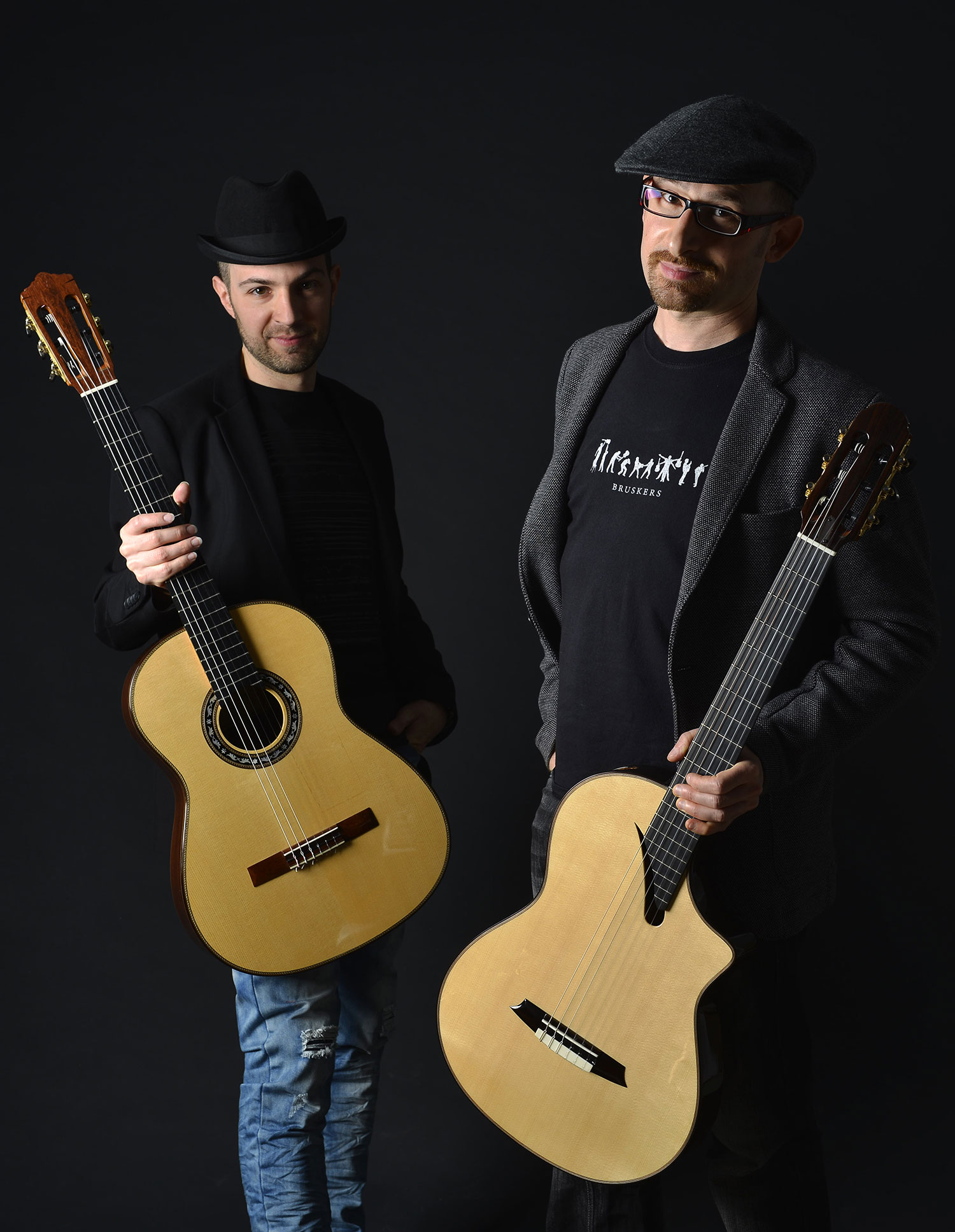 BIOGRAPHY
Eugenio Polacchini and Matteo Minozzi, the Bruskers Guitar Duo, have been defined "two leading figures in the motley world of guitar" and "a source of inspiration for guitarists". Molded by the classical (Eugenio) and modern (Matteo) music worlds, they use jazz as a common ground and their repertoire covers traditional jazz standards and soundtracks in addition to original songs.
Based in Modena, Italy, the Bruskers have been invited to international guitar festivals such as Acoustic Franciacorta, Plovdiv International Guitar Festival, Sarzana Acoustic Guitar Meeting, Madame Guitar Festival, Pizzicar de Corda, Arte a 6 Corde, San Benedetto Guitar Festival. They have also performed in theaters, auditoriums, and summer festivals.
Ever since they began playing together in 2003, the duo has recorded three albums for the label "Fingerpicking.net": "Guitar Sketch" (2009), "Addition" (2011) and "Four Hands Party" (2016) .  All the records have been sold in all European countries, America and Japan, receiving many praises from Italian and foreign music press.
The Bruskers Guitar Duo has played in Italy, China, South Korea, France, Germany, Spain, Austria, Bulgaria, Belgium, Hungary and Portugal as a duo or as soloists in the Lybra Guitar Orchestra. Besides their concert activity, Eugenio and Matteo are also guitar teachers.
They are the authors of the book series "How to play Guitar Duos", published by the Italian publisher Fingerpicking.net.
Matteo Minozzi and Eugenio Polacchini are the artistic directors of the "LybrAcustica Guitar Festival", a concert series that combines classical and modern music.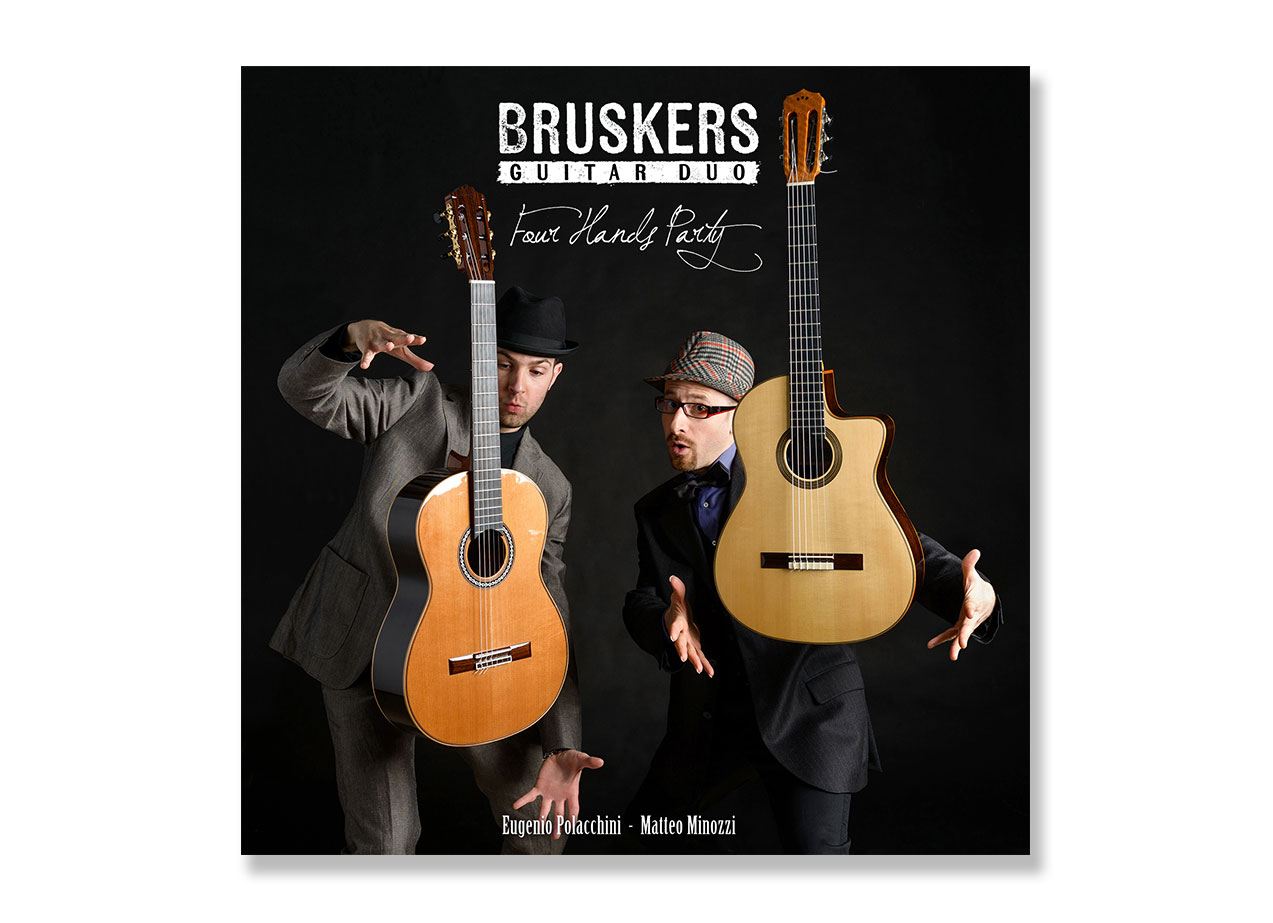 FOUR HANDS PARTY (2016) – REVIEWS
ADDITION (2011) – REVIEWS
GUITAR SKETCH (2009) – REVIEWS